Retrospective installation at Konstnärshuset in Stockholm, including early performance based monitor works like Entertainment and the Tumble dryer, playful religious symbology in Flygfän, Crucifix and Aiport Chapels as well as the more recently animated observation reports.
In Stories From the Suitcase a David Attenborough-like voice-over guides us through five such stories presented inside a blown-up sculptural scenography. The interest for meta-art and artists' economic conditions is represented in Money And the Video Artist.
Finally, a couple of brand new works are also shown. The Cuisine Bizarre Kitchen is an interactive video installation made in collaboration with Frans Einarsson and with the support of Konstnärsnämnden, the Swedish Arts Grants Committee. Most of the works had never been shown in Sweden before.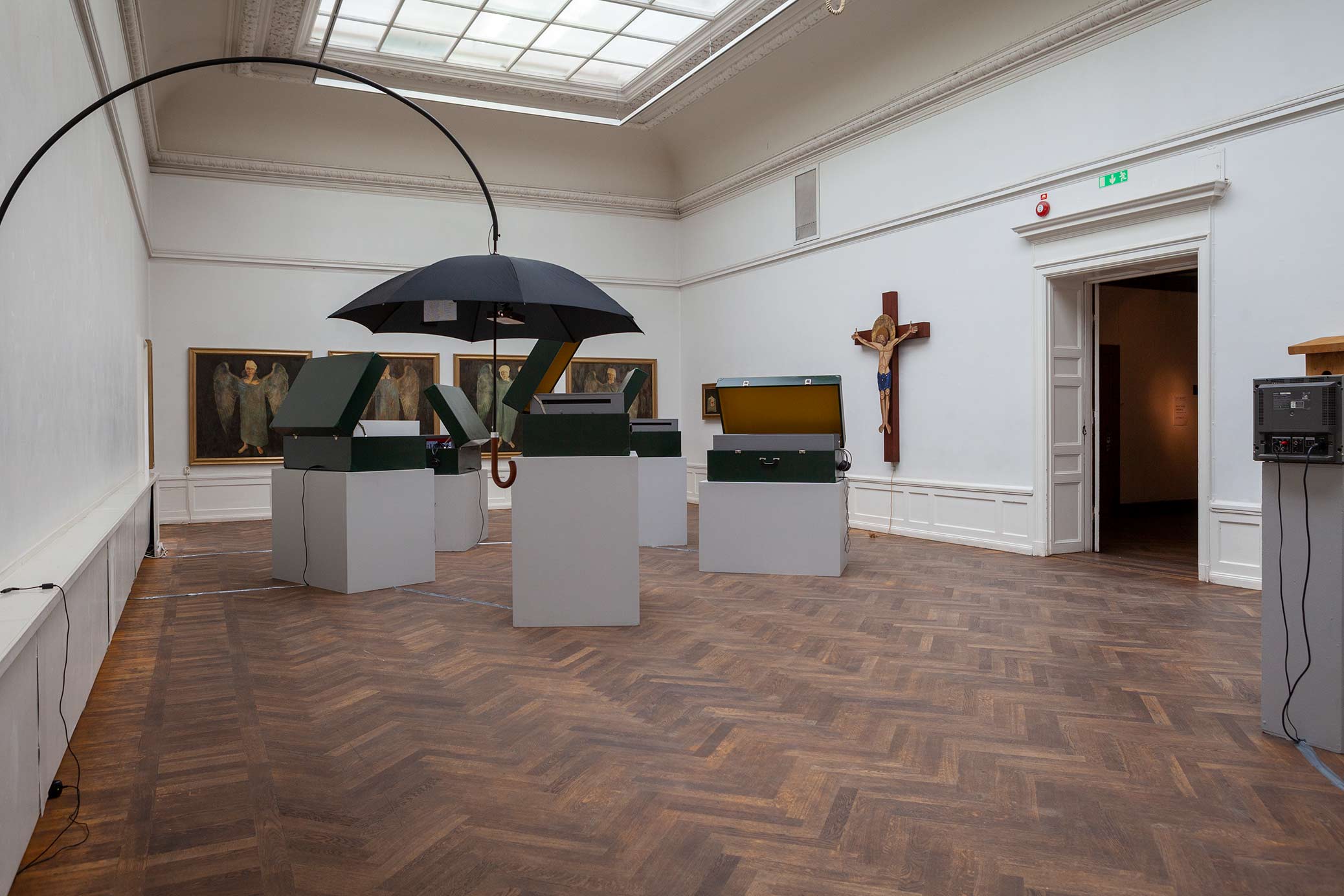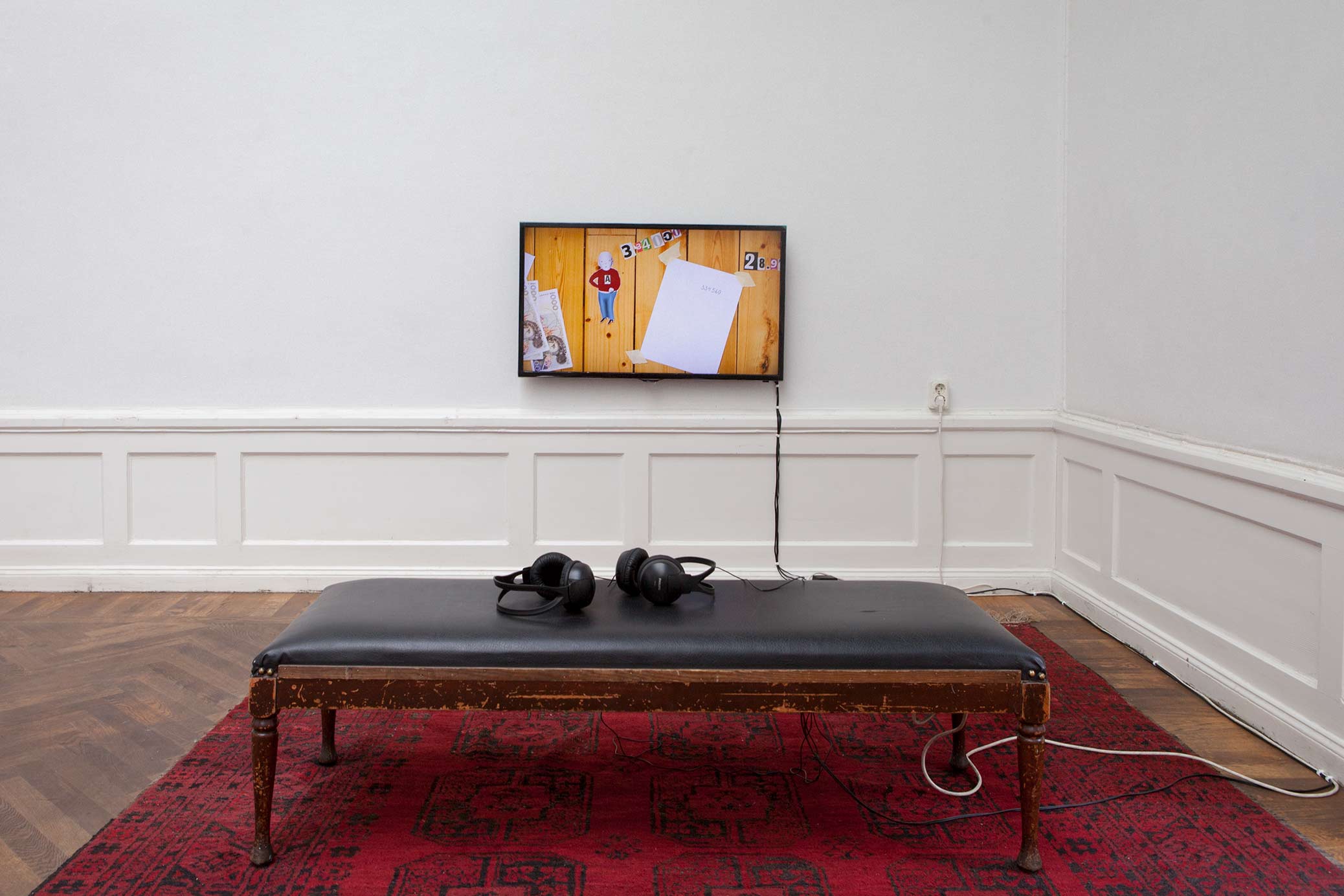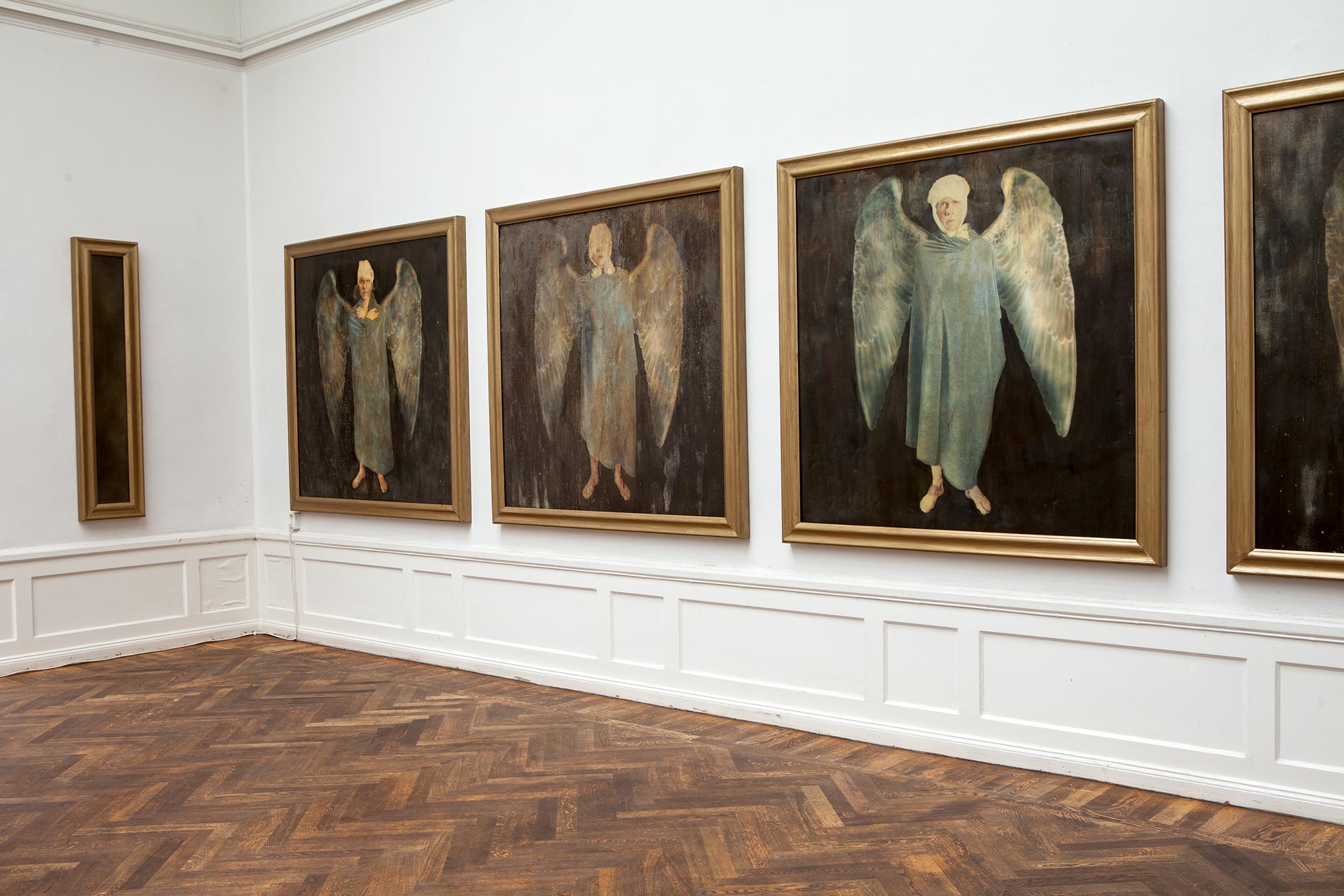 Year: 2014
Dimensions: 126 m2 (151 yd2)